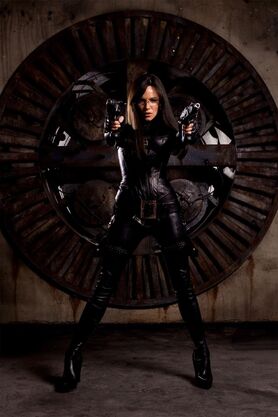 Baroness
(aka
Ana DeCobray
) is a Agent at
Division
. Baroness is extremely intelligent and skilled in hand to hand combat, melee weapons as well as all ranged fire arms. In addition to her tight leather suit, her equipment includes high-tech glasses and carrying pulse weapons.
Ad blocker interference detected!
Wikia is a free-to-use site that makes money from advertising. We have a modified experience for viewers using ad blockers

Wikia is not accessible if you've made further modifications. Remove the custom ad blocker rule(s) and the page will load as expected.