The Vesper Interrogation Society

Founder:
Agent Castellan
Leader:
LucianVesper11
Strongholds:
Warsaw
Mascot:
Medieval Dagger
Skill:
Ruthlessness, efficiency/hard work, invasions, hacking, disguises, force, espionage, kidnapping and war talent (inherited from Medusa)
The Vesper Interrogation Society is a new Vesper organization made October 14th, 2013. It is a coalition of the former Medusa and The Inquisitorials. It's headquarters are in Warsaw. It's founder is Agent Castellan and current leader is LucianVesper11.
What The Vesper Interrogation Society Does
Edit
TVIS helps bring world peace by interrogating dangerous groups and organizations that are threats. They are ordered to jail anyone who is declared suspicious by Vesper One.
Managing Agents
Edit
Managing Agents work closely with the leader. They send mission control updates. Their leader is LucianVesper11.
Locating Agents
Edit
Locating Agents locate suspicious people. Their leader is Vesper Five
Paparazzi
Edit
Paparazzi usually work along with the Search Agents to capture photos of the said suspicious group. Their leader is Agent Jackson.
Search Agents
Edit
Search Agents search for the said suspicious group, and then reports back to the leader every hour. Their leader is Agent Cardill.
Interrogation Agents
Edit
Interrogation Agents interrogate the said suspicious group when the Search Agents and/or the leader call on them. Their leader is Agent Castellan.
Jailing Agents
Edit
Jailing Agents jail the said suspicious group when the Interrogation Agents and/or leader call on them. Their leader is Agent Yu.
Suspicious Groups and Proven Enemies
Edit
Founders Media
The Military and Social Coalition of the Remaining Cahills for the Destruction of the Vespers
The Veeders
The Vesperhunters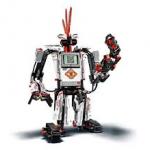 Ad blocker interference detected!
Wikia is a free-to-use site that makes money from advertising. We have a modified experience for viewers using ad blockers

Wikia is not accessible if you've made further modifications. Remove the custom ad blocker rule(s) and the page will load as expected.